Texas Architecture & Preservation
Stories and Images
of
Skyscrapers, Courthouses, Jails, Post Offices
Theatres, Hotels, Churches, Railroad Stations, Libraries,
Bridges, Water Towers, Grain Elevators,
Schoolhouses, Lodges, Museums, Monuments,
Cornerstones, Gargoyles, Endangered Properties...
Click here to enter

Interiors, Exteriors, Details and Occasional Aerial Views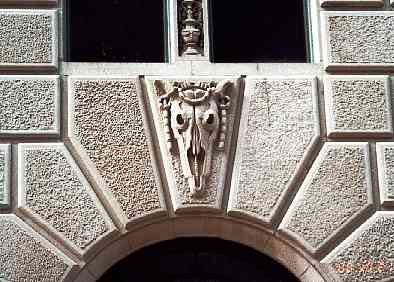 The Niels Esperson Building, Houston, Texas. TE Photo

Buildings were the dreams of our ancestors in brick and mortar.
Just the demolished architecture in Texas
is enough to inspire us to record what is here today.
It is our mission to present images of Texas' unique architecture,
and tell its stories.