THE LOVE SONG OF J. RIELY GORDON
A series of photo essays of courthouses designed by J.R.G.

Text and Photos
By John Troesser

The Fayette County Courthouse Interior:
Part IV of the Fayette County Courthouse Tour


Illustrated with 7 photos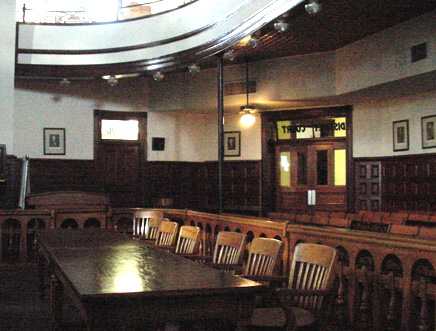 The courtroom

< Courthouse, Previous page
Entering the building from the main entrance - you'll immediately see a vault in front of you when you enter.

This was where an atrium once held semi-tropical plants year-round and provided sanctuary for at least one squirrel.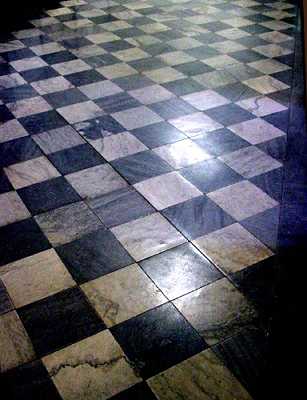 A portion of the checker-board marble floor.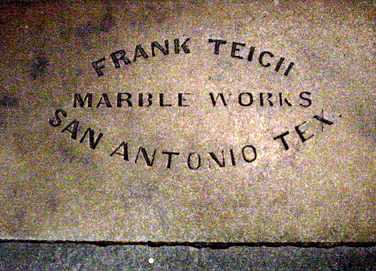 Sculptor and Granite expert - Frank Teich's company imprint.

The floor is marble in the same light and dark checkerboard pattern as the exterior walls. The marble thresholds bear the imprint of none other than "The Father of the Texas Granite Industry" himself - Frank Teich.
next page