Hempstead water tower
TE Photo
History in a Pecan Shell

The town was named after Dr. G.S.B. Hempstead from Portsmouth, Ohio. An oil painting of Doctor Hempstead is on display in the Hempstead Library.

1856: The Hempstead Town Company is formed in anticipation of the railroad's arrival.
June 1858: The town becomes the terminus for the Houston and Texas Central Railroad.
November 1858: The Washington County Railroad from Hempstead to Brenham is opened
1857: post office is established
1861-1865: Hempstead was a manufacturing center and had three encampments of Confederate troops stationed in the vicinity. A prisoner of war camp was also located in Hempstead.
1866: After the war, Union troops were stationed there throughout reconstruction, much like nearby Brenham. George Armstrong Custer is stationed in Hempstead for a time.
1873: Becomes Waller County seat
1872 & 1876: Fires destroy much of the downtown section of Hempstead
1881: First public school opened
1891: First newspaper started as The Weekly News
1899: Hempstead is disincorporated
1935: Hempstead is reincorporated
Captain Alfred H. Wyly is buried in the Hempstead Cemetery.

Hempstead Landmarks / Attractions
The 1894 Waller County Courthouse -
It's a shame that this courthouse is no longer standing. It was the site of an historic, yet tragic event. According to the Handbook of Texas Online, John McPherson Pinckney a Confederate veteran, Waller County Judge and U.S. Congressman, died from a gunshot wound at the old Waller County courthouse on April 24, 1905 while trying to break up a fight. Pinckney, a Prohibitionist, and the members of the Prohibition League were meeting at the courthouse to discuss using the Texas Rangers to enforce a newly enacted prohibition law. His brother, Thomas, and two other men were also shot and killed. The publicity surrounding this event in Hempstead, led to the creation of the town's early nickname, "Six-Shooter Junction." - Terry Jeanson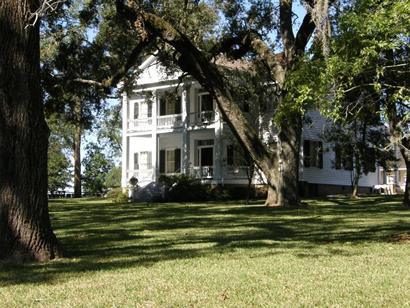 Liendo Plantation:

Private residence, but open one Saturday per month. Former home of Elisabet Ney, the famous sculptress who commuted between Hempstead and Austin on horseback. She, husband and baby are all buried on the grounds.

Love in the Time of Diphtheria :
Liendo Plantation, "Miss" Elizabet Ney and Dr. Edmund Montgomery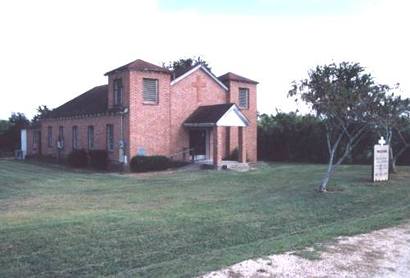 People
Norris Wright Cuney by Archie P. McDonald
Norris Wright Cuney, though born in 1846 on a plantation located near Hempstead, became a powerful figure in Texas' Republican circles...
Cuney died in 1889, and is buried in Galveston. He was the most remarkable African American leader in Texas in the nineteenth century. more


Custer in Texas by Clay Coppedge
...Gen Phil Sheridan sent Custer and a thousand or so volunteer troops to Texas in 1866 to help restore and maintain order, but Custer had his hands full maintaining order among his own troops. The conflict arose over Custer's refusal to let the soldiers pillage and plunder the countryside to their heart's content.

When they arrived at Hempstead in August of 1866 ... more
Hempstead Chamber of Commerce
PO Box 517 Hempstead, TX 77445
Phone: 979-826-8217
http://chamber.hempsteadtexas.org/

Book Hotel Now > Hempstead Hotels | Texas Hotels
A feed store in Hempstead
TE Photo
Custom Search
Book Hotel Here - Expedia Affiliate Network