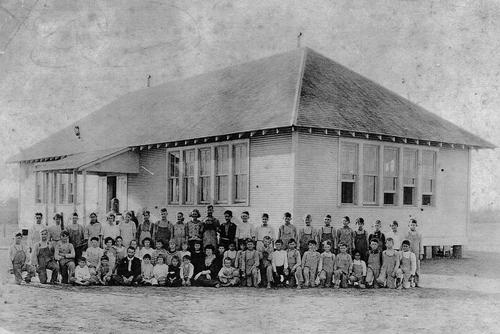 History in a Pecan Shell
William Rabb and his son John were members of Stephen F. Austin's Old 300. They and other Rabb family members cleared the land and planted the first crops here between 1822 and 1825.

Frequent flooding of the Colorado River caused them to name the place Bay Prairie at first. When voting districts were set up in 1830, one was in Wm. Rabb's home.

Growth was curtailed by the community's proximity to La Grange, but nonetheless, a post office was applied for. It was granted in 1900 and opened in the store, but it only remained open through 1904 when mail was again routed through La Grange.

Likewise, the local school merged with La Grange schools and the former schoolhouse was moved to Halsted to become a store. Little history is available for the 40s and 50s but in 1950 the census counted 60 residents – served by three businesses.

The Rabbs Prairie store closed in 1987 and the following year the community had not a single business.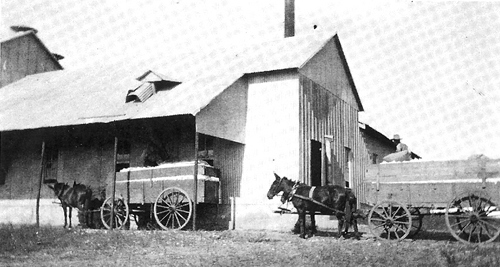 Rabbs Prairie Michalk Gin, circa 1940
Courtesy Fayette Co Hist Comm; submitted by Carolyn Heinsohn, FCHC member
Texas Escapes, in its purpose to preserve historic, endangered and vanishing Texas, asks that anyone wishing to share their local history and vintage/historic photos, please contact us.