---
---
History in a Pecan Shell

(A timeline of significant events)
1846: Panola County is organized – the town of Pulaski was made temporary county seat.
1848: Carthage is named seat for its central location. Named for Carthage, Mississippi.
1849: Post office was established and a log courthouse was built
1853: Brick courthouse was completed
1874: Carthage is incorporated – although it needed to be reincorporated in 1902 and again after that
1885: Third courthouse is built
1888: Texas, Sabine Valley and Northwestern Railroad arrives
---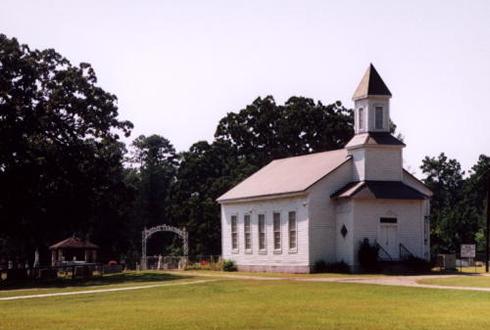 (Excerpted from "THE EAST TEXAS SUNDAY DRIVE BOOK" by Bob Bowman)
Concentrated largely in Panola County, this Sunday Drive will provide you with some of the flavor of East Texas' country and western music, a look at a ghost town, a stop at an old railroad depot, and a drive through the beautiful pine and hardwood forests along the Sabine River.

Start your Sunday Drive at Carthage, the county seat of Panola County (Panola means cotton in Indian), where Potlatch, a festival of arts, crafts and country foods is held every October.

Carthage... became the county seat in l884 when Jonathan Anderson donated 100 acres for the townsite.

[A] block off the town square... you'll find a good collection of quaint shops as well as the Heritage Museum, located in a restored bank building, and the Panola County Historical Museum, located in the old county jail... more
Carthage Landmarks/Attractions:
Drawing of the 1885 Panola County courthouse.
Photo by Terry Jeanson
The Panola County Courthouse ›
One of the worst architectural errors in judgement occurred in Panola County in 1956. The 1885 courthouse was replaced with the 1953 structure in use today.
Jail Museum: In the old Panola County Jail on North Shelby Street
Jim Reeves Memorial: On Hwy 79, 3 miles east of town

Tex Ritter Museum: 300 W. Panola

Panola County Heritage Museum: 100 East Sabine Street

Lake Murvaul - 15 miles west of Carthage on Murvaul Bayou.
www.tpwd.state.tx.us.htm

---
---
---
Texas Escapes, in its purpose to preserve historic, endangered and vanishing Texas, asks that anyone wishing to share their local history and vintage/historic photos, please contact us.