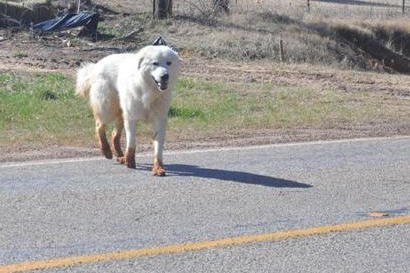 History in a Pecan Shell
No history currently available.
On Gray Texas
Photographer's Note:
I got some good pictures of what is actually on the ground.
I think the most important one is the first one, the dog. When he came strolling by with them "boots" on I just couldn't resist getting a shot of him. Figured you might enjoy seeing it also.

Take note of the two pics - "The Gray-Potter Community Center." It is actually 6-miles south of "Gray", the intersection of highways TX-49 & TX-727. Also note the Historical Marker, even as it is located at Gray it really is about Potters Point six miles to the south.

As nothing comes up on the internet I will state this: Gray Texas is an unincorporated community in northeast Texas in Marion County Zip Code 75657. It is located at the intersections of highways TX-49 and TX-727, 6-miles north of Caddo Lake, about 2-miles from the Louisiana border, about 19-miles east of Jefferson, about 225-miles north of Houston, and about 1,250-miles from New York City.

It was named after a local politician. - Gerald Massey, February 04, 2010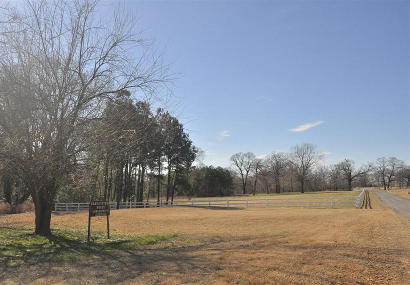 The road to Gray-Potter's Point Community Centre
Photo courtesy Gerald Massey, 2010
Potter's Point Historical Marker
HWY 49 and FM 727
Photo courtesy Gerald Massey
Historical Marker Text
Potter's Point
Site of one of most famous events in Texas. Robert Potter-- a signer, Texas Declaration of Independence, a chief author of Republic's Constitution, first Secretary of Navy, Republic of Texas-- settled 1837 on Caddo Lake. A former U. S. Congressman, he won election 1840 to Texas Senate. After Senate adjourned in 1842 he tried to arrest his political foe, William P. Rose. On night of March 1, 1842, Rose led armed men to Potter's home. At dawn Senator Potter jumped into the lake to swim for help, but was shot to death. He is buried in State Cemetery, Austin.
Texas Escapes, in its purpose to preserve historic, endangered and vanishing Texas, asks that anyone wishing to share their local history and vintage/historic photos, please contact us.
Custom Search