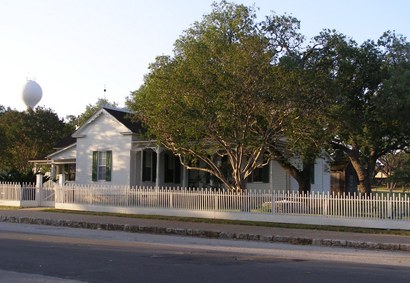 ---
LBJ National Historical Park
History

Johnson City - Named after James Polk Johnson who was one of the original settlers. In 1876 an election was called to move the county seat more toward the center of the county. Defeated, the settlers decided to build a community that might rival Blanco for the title. The site chosen was on Johnson's land. A post office was granted in 1878 and a newspaper was published in 1883. In 1879 another election for county seat was held and Johnson City was defeated.

The town grew and by 1890, after a hard-won election, Johnson City became the county seat.

In the 1930s Johnson City was still without utilities until Lyndon Baines Johnson sponsored legislation that created the Lower Colorado River Authority and the Pedernales (River) Electric Cooperative.

During Johnson's vice-presidency and presidency, the town became a tourist attraction - which it continues to be. Johnson later deeded the family property to the government, creating what is now the LBJ National Historical Park.
---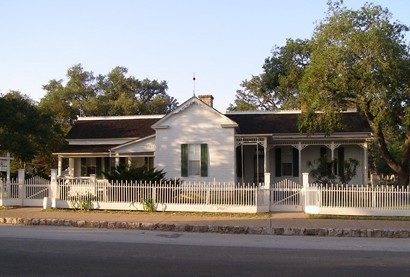 The LBJ Ranch
Postcard courtesy www.rootsweb.com/ %7Etxpstcrd/
Another view of the LBJ Ranch
Postcard courtesy www.rootsweb.com/ %7Etxpstcrd/
Johnson Family Cemetery
Postcard courtesy www.rootsweb.com/ %7Etxpstcrd/
---
---