The Settlement of Cuthand

by Bob Bowman
If Marvin Nichols Reservoir is built by Dallas on the Sulphur River in northern East Texas, dozens of small communities will be inundated, ending a rich part of the region's history.

One of the communites is Cuthand and recently, at a hearing in Mt. Pleasant, Methodist pastor John Provine made an impassioned plea to save the community.

With one of the most unusual names in Texas, Cuthand stands at the intersection of Farm Roads 1487 and 916 seven miles east of Bogata in Red River County.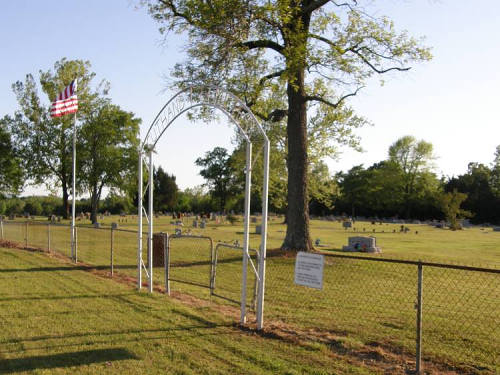 Originally known as Enterprise as it was being settled by cotton planters around 1850, the town began to grow in the l860s when E.A. Mauldin established a grist mill and cotton gin and Samuel T. Arnold opened a general store.

By 1867, the community had enough people to justify a post office, and its first postmaster, Cornelius Crenshaw, named the post office for Cuthand Creek.

The creek supposedly got its name from a Deleware Indian chief who accompanied Frank Hopkins, a soldier in the battle of Tippecanoe, from Indiana to Texas in 1823.

The chief had lost three fingers from a sabre's slash in his younger days and because of his difigurement, he was forever known as Cut Hand.

The creek bearing his name was named by General Thomas J. Rusk of Nacogdoches, a close friend of the chief.

An old legend says that immediately after the Civil War, a well-groomed man known as Professor Dobbs came to Cuthand and applied for a job as the teacher that fall.

Dobbs was hired and taught during the year. After the school's closing in the spring, he left the community. It was later learned that he was William Clarke Quantrill, leader of perhaps the most savage fighting unit in the Civil War.

Quantrill, indeed, was a schoolteacher in Ohio and Kansas and brought his guerillas to a camp on the Red River near Sherman during the winters of 1862, 1863 and 1864.

The climax of Quantrill's guerilla career came on August 21, 1863, when he led a force of 450 raiders into Lawrence, Kansas, a stronghold of pro-Union support, and set the torch to much of the city. Quantrill was eventually killed on a raid into Kentucky in 1865.

As Cuthand thrived from a cotton economy, people began to settle aound the community. Six doctors once practiced in the town, an indication that it was growing.

By the 1880, Cuthand had a population of 130 people, two cotton gins, a church and a school. The town's population reached 150 in 1890 but began to decline by 1896. In 1914, ninety-one residents lived in the community and it had ninety-six from 1920 through 1956.

The town lost its post office in the 1950s and in 1986 the community reported only thirty-one residents and no businesses.


Bob Bowman's East Texas October 21, 2009 Column
A weekly column syndicated in 109 East Texas newspapers
Copyright Bob Bowman
More Texas Towns