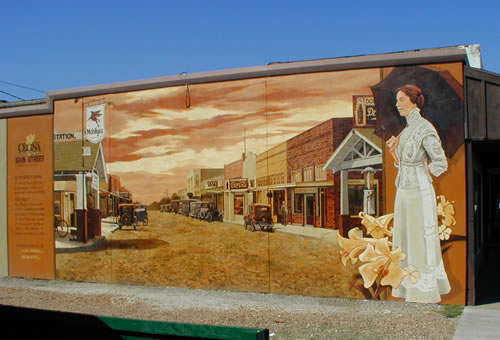 History in a Pecan Shell

Celina joins the long list of towns that were named after former hometowns in other states. In this case it was Celina, Tennessee and the homesick native who named this Celina was reportedly John T. Mulkey.

The town was established in 1879 and had it's own post office two years later. By 1884 the town had 150 people, but declined to fifty in 1892.

The St. Louis, San Francisco and Texas Railway laid tracks about one mile from the former town center in 1902, and the town moved to be closer to the railroad.

In 1907 the town was incorporated and by 1915 – Celina Pike was opened. This was the first road in Collin County devoted exclusively for automobiles. Celina was incorporated in 1907.

By the early 20s, Celina was thriving. In 1921 the Farmers Gas Company provided gas lighting to Celina. And they got electricity by 1924.

During the Great Depression, the population fell slightly to just below 1,000, but rebounded after WWII.


Celina Texas Today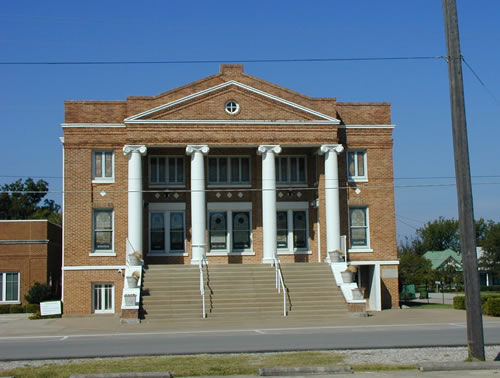 War Memorial in Celina
Photo courtesy of Mike Price, 2007
Photographer's Note
Celina Texas Downtown
Downtown appears to have been cleaned up/redone although a lot of vacant buildings. Town square is quite nice. The war memorial clock has inscriptions on each side, one listing those residents killed by war from WWI forward. Engraved bricks appear to be placed/purchased by individuals. - Mike Price, September 29, 2007
This page for Celina was recommended by former Celinite Elinor Davis who describes Celina as "…. a very special place that holds a lot of childhood memories and is one of the few places one can go that looks almost the same after these many years." She adds that her uncle was Minzo Rickerson.

Celina, Texas Area Hotels
Dallas Hotels | McKinney Hotels