JUSTIN, TEXAS
Denton County, North Central Texas
FM 407 and FM 156
15 miles SW of Denton
26 miles N of Fort Worth
5 miles NW of Grapevine Lake
Population: 1891(2000) 1,282 (1990)
History in a Pecan Shell

In 1848 French colonists attempted to establish a utopian colony. It was abandoned by 1849 and very little happened for the next thirty years.

In 1883 town lots were sold and a store was opened. The Santa Fe Railroad on its way from Fort Worth to Purcell, Oklahoma passed by Justin in 1887, drawing people and businesses away from the smaller towns of Drop, Elizabeth and Roanoke.

The town applied for a post office in 1887, requesting that it be named to honor Justin Sherman, chief engineer for the railroad. Justin's population in 1896 was 100, growing to 476 in 1904. In 1941, when Texas' population went from a rural majority to an urban majority, the population was 700.
Justine, Texas Past and Present: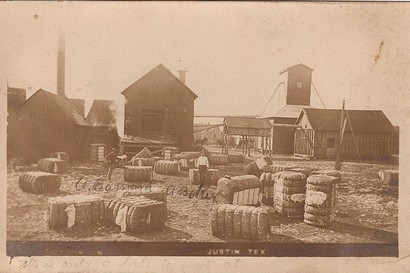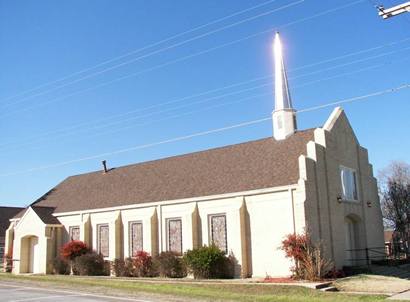 Justin Area Hotels - Book Here & Save
Denton Hotels | Fort Worth Hotels
More Hotels
Justin, Texas Forum
Subject: Justin, Texas
My name is Chelsey Cox, and I live in Drop, Texas. Seeing as Drop is no longer a 'town' per se, I did most of my growing up in Justin. I can remember the always unique cookouts the firehouse would have and the Justin Fun Days we used to have every year. The best thing about Justin is that everyone is family and every one knows everyone else. We can sit down in Mom's Café and the waitress already knows what we want to drink, everyone knows the names of our 5-6 police officers who are always glad to help. Justin is a small family-oriented town, a place like every other place used to be.

Throughout my childhood the whole community would swim at "Drop Slab" in the summer and today on the last Monday night of every month, everyone in Drop will cook up their favorite dish and meet at the old schoolhouse for dinner. Everyone knows everyone else and are willing enough to help whenever possible. I love living in Drop because it's small, there are no strangers, and the traditions of over 100 yrs are still practiced today. - Chelsey Cox, Drop, Texas, August 17, 2007