Moravia School, Lavaca County, 1925
Photo Courtesy Friench Simpson Memorial Library
History in a Pecan Shell

Originally settled by Anglo settlers in the 1850s, Czech immigrants started appearing in the early 1870s. The immigrants were from NE Moravia and brought their culture and distinctive Czech dialect.

A store was moved to the crossroads in 1881, giving birth to the community. Soon there was a blacksmith and a cotton gin. The town had its own post office in operation from 1882 to 1900.

Classes, which were first conducted in private homes, were taught in the Moravian dialect when the first one-room school was built. The school burned in 1878 and was replaced by another building. A newer structure appeared in 1923, although the Moravia school was eventually consolidated with the Hallettsville ISD.

The population was a mere 40 in 1933. It was reported as165 from 1968 through 1990, but the church census states that in 1983 it was closer to 227.

In 1983 the Ascension of Our Lord Catholic Church (c. 1912) was placed on the National Register of Historic Places.
The Ascension of Our Lord Catholic Church
National Register Property
Photo courtesy Barclay Gibson, 2009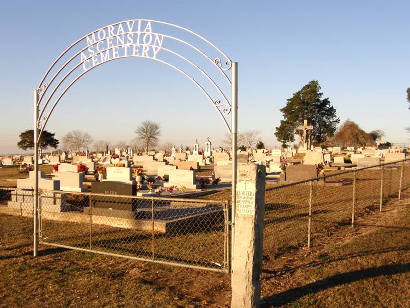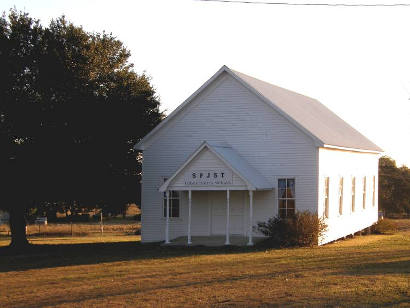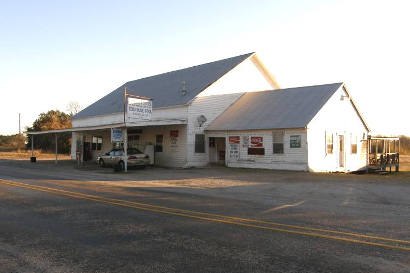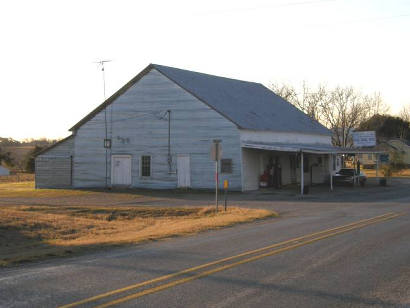 Site of Moravia School
Many Czech and German immigrants settled in this area of South Texas in the 1870s. Moravia was a Czech farming community that included homes, a Catholic church, businesses, and a school.

The first school in the Moravia community was a one-room structure located about one mile northwest of this site. Students attended classes on a tuition basis. The one-room schoolhouse was destroyed by fire in 1878, and students temporarily attended school in a former store building (about 1 mile north).

Land at this site was acquired in 1885. Moravia School, a two-story schoolhouse with two classrooms, was erected in 1887. Classes were conducted primarily in the Czech language until 1895.

Additional land acquisitions in 1908 and 1922 enlarged the school property, and in 1923 materials from the 1887 structure were used in the construction of a larger school facility with four classrooms.

Serving students from a large rural area, the Moravia School continued to grow as other rural schools declined. Students participated in scholastic, literary, and athletic activities. The Moravia School was closed following the 1971-72 school year and was consolidated with the Hallettsville School System.
1989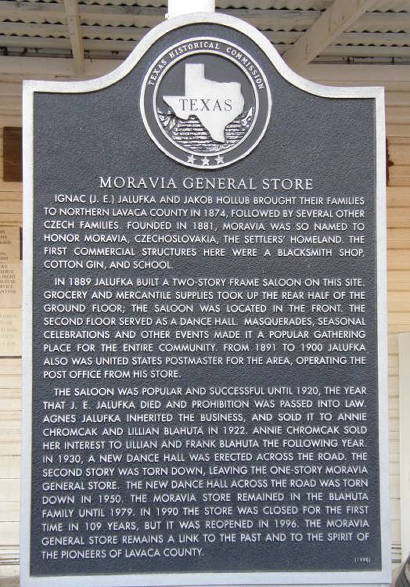 Moravia General Store
Ignac (J. E.) Jalufka and Jakob Hollub brought their families to northern Lavaca County in 1874, followed by several other Czech families. Founded in 1881, Moravia was so named to honor Moravia, Czechoslovakia, the settlers' homeland. The first commercial structures here were a blacksmith shop, cotton gin, and school.

In 1889 Jalufka built a two-story frame saloon on this site. Grocery and mercantile supplies took up the rear half of the ground floor; the saloon was located in the front. The second floor served as a dance hall. Masquerades, seasonal celebrations and other events made it a popular gathering place for the entire community. From 1891 to 1900 Jalufka also was United States Postmaster for the area, operating the post office from his store.

The saloon was popular and successful until 1920, the year that J. E. Jalufka died and prohibition was passed into law. Agnes Jalufka inherited the business, and sold it to Annie Chromcak and Lillian Blahuta in 1922. Annie Chromcak sold her interest to Lillian and Frank Blahuta the following year. In 1930, a new dance hall was erected across the road. The second story was torn down, leaving the one-story Moravia General Store. The new dance hall across the road was torn down in 1950. The Moravia store remained in the Blahuta family until 1979. In 1990 the store was closed for the first time in 109 years, but it was reopened in 1996. The Moravia General Store remains a link to the past and to the spirit of the pioneers of Lavaca County.
(1998)
1907 Lavaca County Postal map showing Moravia
(Above "V" in "LAVACA". Near Lavaca/Fayette County line)
Courtesy Texas General Land Office
Custom Search
Book Hotel Here - Expedia Affiliate Network