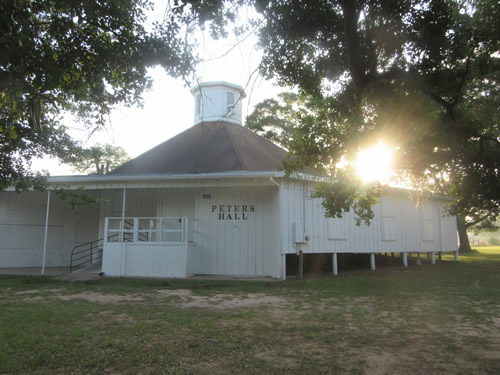 Peters, Texas History
"Peters is on State Highway 36 and the Atchison, Topeka and Santa Fe Railway, five miles north of Sealy in southeastern Austin County. Anglo-American settlement in the vicinity began in the mid-1820s, but the town itself was founded about 1880 as a station on the Bellville-Sealy spur of the Gulf, Colorado and Santa Fe Railway. The community was named for early resident Albert Peters and acquired a post office in 1883. The population of Peters was an estimated 125 in 1925 and had fallen to an estimated seventy by 1943, when the town had two businesses. The Peters post office was discontinued in the mid-1940s. By 1968 the community's population was estimated at 100. During the early 1980s the town had a hospital, a church, a clubhouse, and three businesses. In 1990 and again in 2000 the population of Peters was estimated at ninety-five."

Charles Christopher Jackson, "Peters, TX," Handbook of Texas Online, accessed May 20, 2023, https://www.tshaonline.org/handbook/entries/peters-tx. Published by the Texas State Historical Association.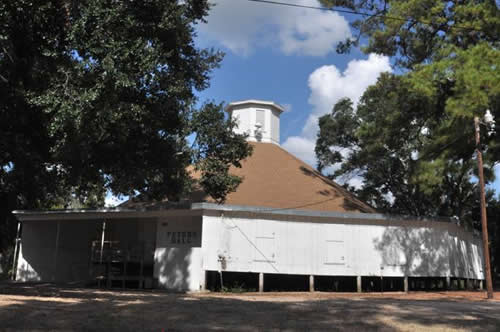 Peters Hall, Peters octagonal dance hall
Photo courtesy Gerald Massey, October 2010
Texas Escapes, in its purpose to preserve historic, endangered and vanishing Texas, asks that anyone wishing to share their local history, stories, landmarks and recent or vintage photos, please contact us.