History in a Pecan Shell
First known as Bluff Creek, the original site was just east of what is present-day Soda (The Soda Church and the Bluff Creek cemetery). The Bluff Creek post office opened in 1860 although it closed six years later.

There was also a school for the children of local farmers. Things were quiet in this part of Polk County and it took until 1898 for residents to decide they would give a post office another try. Four surnames of locals (now forgotten) were submitted. In a compromise, an anagram was made of the first letters of the submitted names. resulting in SODA.

A sawmill built in 1902 gave the town a chance at prosperity. Forty workers were hired which resulted in a store being opened. The lumber produced by the mill gave the community a railroad connection, but Soda suffered the same fate as hundreds of East Texas towns. After the timber was cut, the mill closed. The year was 1913.

The post office kept its doors open until finally closing just as the Great Depression was turning a corner (1936). After the school was consolidated at the end of that decade, the writing was on the walls. Residents went looking for greener pastures, leaving behind their dead in the Bluff Creek cemetery and the Soda Church.
---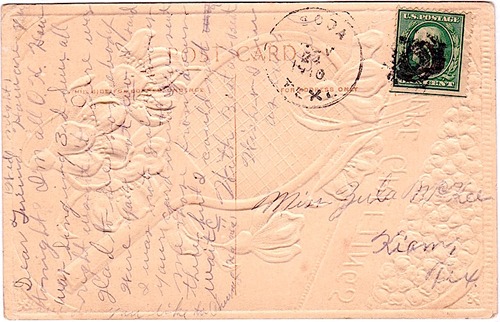 Polk County 1907 Postal Map showing Soda
8 miles E of Livingston
From Texas state map #2090
Courtesy Texas General Land Office
Texas Escapes, in its purpose to preserve historic, endangered and vanishing Texas, asks that anyone wishing to share their local history, stories, landmarks and recent or vintage photos, please contact us.