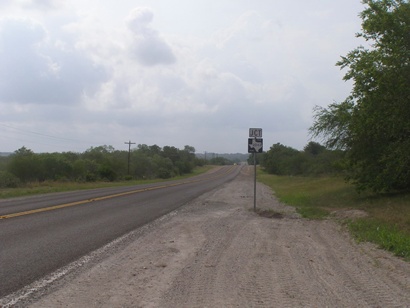 History on a Pinhead

The naming of Angel City is said to have been based on a water well drilling crew who observed local girls dressed in white. Considering the grime and dirt of a well-drilling job, it's easy to imagine angelic apparitions when compared to coworkers.

Whatever the source of the name, Angel City arrived late. It was established in the early 1930s and the town was actually the property of C. C. Ramsey Enterprises – a cotton business that provided housing and a store for its sharecropping tenants.

The population was reported as a mere 20 residents from the 30s through the late 1940s.

The town remains on the detailed TxDoT Goliad County map. There's no cemetery shown near what was Angel City.


A Visit to Angel City
Photographer's Note:
Ghost town Located at the intersection of Hwy 239 & FM 2043 NW of Goliad, Angel City has pretty much seen its day with just a few scattered residences remaining in the area. - Will Beauchamp, May 2009