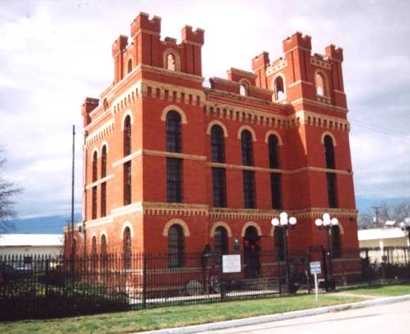 History in a Pecan Shell

The County was named after Ben McCulloch who fought at San Jacinto and served in the Mexican War. This was after he returned from California where he had served as a Sacramento County Sheriff about the time of the gold rush. He was a U.S. Marshall back in Texas when the County was created in 1856. He and his brother Henry almost started the Civil War when they demanded the surrender of the Union garrison at San Antonio. This would've preceded Fort Sumpter, had the Federals put up a fight. Both brothers rose to the rank of General, but Ben was killed and was interred in the Austin State Cemetery. Henry lived until 1895.

A marble marker on the courthouse lawn states that Brady is "The Geographic Center" of Texas. Another, more official marker just North of Placid on Hwy 377 is a bit closer, but we've heard the really, really exact, smack-dab-in-the-middle center of Texas is on a nearby private ranch. For awhile, due to a surveyor's 10 mile error, the village of Whon in neighboring Coleman County was thought to be the geographic center. It's close enough to say you've been there.

Brady Hotels
Brady Texas Landmarks & Attractions
The Former McCulloch County Jail (1910) contains the Heart of Texas Historical Museum. One block off the square at the Corner of High and Main Streets.

Depot - Santa Fe Center at North Bridge St. The restored depot now functions as an art gallery

Calf Creek. - Eleven miles SW of town on Ranch Road 1311

Doan's Crossing - Brady was on the "Western" or "Dodge Trail" for the herds of cattle that were going to Dodge City, Kansas. They would go due North, crossing the Red River at Doan's Crossing.
Brady Creek Reservoir - Outside Brady
Last Run of "Doodlebug" at Brady depot. Photo courtesy Mary L. Irving, Curator, Martin & Frances Lehnis Railroad Museum
Brady street scene
Postcard Courtesy of Wm. Petersen