---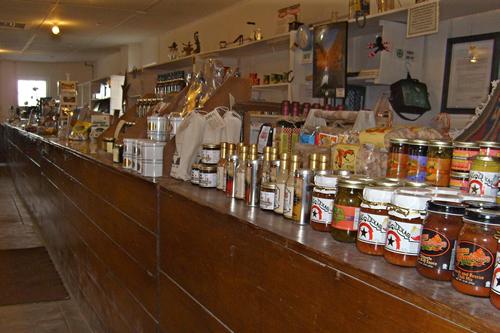 History in a Pecan Shell

In 1903 the first resident was Cipriano Hernández who bought land and named the place Santa Helena. He irrigated the bottomland, grew grain crops and opened the first store in the area.

Other Mexican families settled nearby in separate communities. Eventually Castolon became the center for nearly 300 residents, almost all of them subsistence farmers from Mexico. In 1910 the inhabitants requested protection against border incursions from Mexico and a cavalry troop was stationed there in 1911.

In 1919 the government leased four acres for a permanent cavalry troop. Named Camp Santa Helena, it was never used. Other investors opened a trading post and began commercial cotton farming - moving in a gin in 1923. Alvino Ybarra, a Mexican immigrant became the first Castolon postmaster in 1926. The post office was granted under the name Castolon - making the name permanent.

In 1921 the army allowed independent businessman named Cartledge to move his store into the never-used barracks and he bought the property at government auction in 1925.

U. S. Immigration laws had been loosely enforced prior to 1927, but that year many families voluntarily returned to Mexico rather than be deported.

After Big Bend National Park was established - the population declined from 25 to only 3 and the post office closed in 1954. Today the only residents of Castolon are National Park employees. The Castolon store remains open as one of the most visited stops in the park.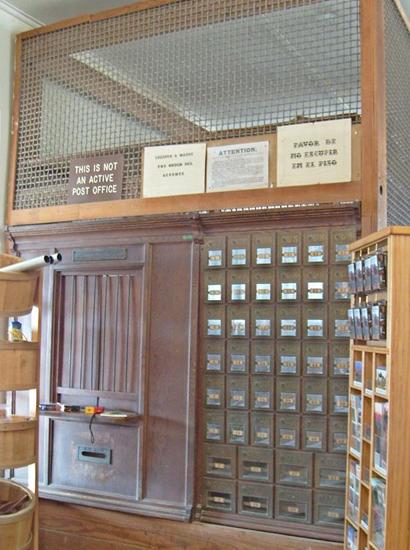 ---
Old steam engine, the most enduring relic in Castolon
Photo courtesy Richard Berger, April 2004
---
Castolon, Texas Forum
Subject: Castolon, Texas

I have long wondered about the particulars of the histories of both sides of my family. On my father's side, its pretty well documented. On my mother's, not so much. My mother passed away at the age of 73 seven years ago, and her parents were dead before I had a chance to know them. I remember stories about great aunts I had never met or even seen photos of living out their days in the harsh, secluded region of the Chisos mountains. I was told of family hiding from the raids of Pancho Villa, then conversely, hiding from patrols headed up by General Pershing. To a young boy, all of this sounded right out of a Wild West movie. Then, we moved to the west coast, then I, as an adult, moved to New York, then to Miami, finally, now, to Atlanta.

Recently I have regained interest in my heritage, largely because I feel so cut off from it. So in starting a genealogy search, I found from census reports that my maternal grandfather, Juan Silva, was listed as born in 1901, in Castolon, Texas. Sure enough! In the Big Ben National Park! A lonely outpost amongst the mesquite, sagebrush, and creosote. I can only imagine the hard scrabble life he had, being an illiterate son of immigrants from Chihuahua, Mexico. I am so glad that this little piece of history has been saved. - Gideon Alawine, Powder Springs, Ga, January 09, 2017


Subject: Castolon Texas

Hi there, Tomorrow is my birthday. On August 10, 1939 I was born in a house overlooking the Rio Grand in Castolon, Texas. My father was raising pigs there. I was only about eight weeks old when there came flash floods and washed all the pigs away and my family moved to Denver looking for work. I understand the old house is still there and is a ranger station for the park. Can you let me know if there are links to more history of Castolon and more pictures? I always hoped to go there but never had the money or the time. Thank you. - Phyllis Hodson, August 10, 2004
---
---
---