Bird's eye view of Iraan
Photo courtesy texasoldphotos.com
History in a Pecan Shell

The name has nothing to do with the country of Iran. Oil was discovered on the ranch of Ira Yates and a contest was held to name the town that would soon materialize. Ira's wife was named Ann. The person who combined the two names won a town lot as a prize. (See forum below)

Iraan today has two newspapers. But as an Iraanian told us (in a confidential tone) "It's the same news." We bought both papers. It was the same news. Different photos though.

Because of its semi-remote location, the school district provides its teachers with housing.

Iraan is also the birthplace of Alley Oop, at onetime an extremely popular syndicated comic strip. Creator V.T. Hamlin was a newspaperman in Iraan when he came up with the idea for a caveman who looked like he was wearing bellbottoms when he wasn't even wearing pants. While virtually unknown now, Alley Oop was nearly as popular as Dick Tracy and Tarzan.

Mr. Oop had a dinosaur named Dinny and there is a likeness of both Alley Oop and Dinny at the 7 acre Fantasyland just west of town amid mulberry trees.

Also in the park is the Iraan Archeological Museum.

Iraan Chamber of Commerce: 915-639-2232
| | |
| --- | --- |
| | |
Left - West Texas wildlife in Iraan's Park
Right - The Better-than-nothing Car Wash
TE photos
Iraan, Texas Chronicles:
Alley Oop is a Texan? by C. F. Eckhardt
Alley Oop, the cave-man character created by Victor T. Hamlin in 1932, is a native Texan. The area around present Iraan, Texas was a gold mine of dinosaur fossils. In the days before salvage archaeology, the fossils were simply hauled away by the truckload. This gave Hamlin the idea for a comic strip... more

Victor T. Hamlin & Alley Oop by C. F. Eckhardt

The Boy With Two Tombstones
Or Iraan's "Little Boy Lost." by Mike Cox
A broken piece of sandstone can't tell a story, but Edna (Snooks) Collett sure can. Collett is curator of the museum in the still-booming old boom town of Iraan, in the middle of the storied Yates Field, which is well past its billionth barrel of oil and still producing. Of course, her museum duties are only from 1-5 p.m. Thursday-Sunday...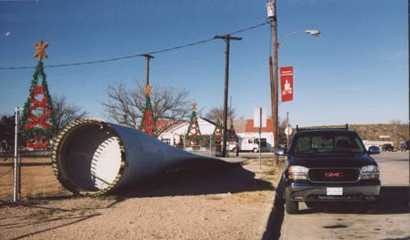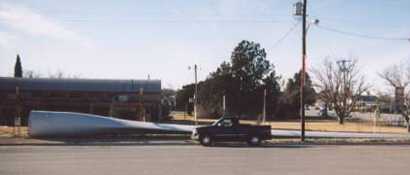 Iraan, Texas Forum
Subject: Naming of Iraan, TX
Regarding Iraan, Texas and the "History in a Pecan Shell": My father, Jo Hardgrave, told my brother and sister, that his mother named the town of Iraan by submitting the combining of the names Ira and Ann Yates and that she won a downtown plot of land that she sold for $1,000.00. According to the first paragrah, this is true. I'm just wondering if you have record of the name of the person winning the contest. My grandmother's name was Mary Louise (Lewis) Hardgrave. If you have any information regarding this I would appreciate it. Thank you, Carol Bennett, San Angelo, TX, October 12, 2006
Texas Escapes, in its purpose to preserve historic, endangered and vanishing Texas, asks that anyone wishing to share their local history and vintage/historic photos, please contact us.
Custom Search