Baby Head Cemetery Marker
Photo courtesy Barclay Gibson, December 2007
History in a Pecan Shell

One of the more unusual place names in Texas, it stems from the grisly discovery of an infants skull left on Babyhead Mountain by hostile Indians.

A town developed on the site and even had its own post office from 1879 to 1918. At one time the town hosted a county voting precinct and up until the late 1960s, it still had a population. As late as 1990 twenty residents were counted but all thatís left today is the cemetery and the historical marker.
Historical Marker:
Baby Head Cemetery
According to local oral tradition, the name "Babyhead" was given to the mountain in this area in the 1850s, when a small child was killed by Indians and its remains left on the mountain. A local creek also carried the name, and a pioneer community founded in the 1870s became known as Baby Head. The oldest documented grave here is that of another child, Jodie May McKneely, who died on New Year's Day 1884. The cemetery is the last physical reminder of the Baby Head community, which once boasted numerous homes, farms, and businesses.
1991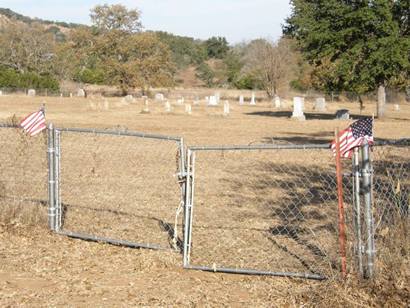 Baby Head, Texas Addendum
There are two other accounts of the tragedy which occurred in Baby Head, Texas.

1) It occurred in 1873 instead of the 1850s. The name of the victim was Beth and her father was Bill Buster.
2) A group of wealthy men killed the girl and blamed it on the Indians, hoping this would scare away future homesteaders and convince the U.S. Calvary to help end the Comanche raids.

For a more detailed analysis of these two accounts, read this article by Dale Fry
- www.texfiles.com/texashistory/babyhead.htm
- Clint Skinner, January 16, 2017
1907 postal map showing Babyhead (northern Llano County)
From Texas state map #2090
Courtesy Texas General Land Office
Texas Escapes, in its purpose to preserve historic, endangered and vanishing Texas, asks that anyone wishing to share their local history and vintage/historic photos, please contact us.