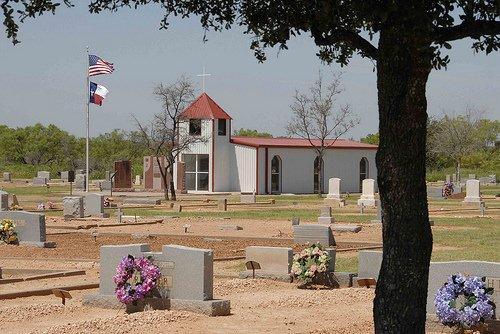 History in a Pecan Shell
Born with the arrival of the Stamford and Northwestern Railway about 1909, the community was named for the bookkeeper for the Swenson Land and Cattle Company. Mr. Swenson donated the railroad's right-of-way and thought enough of his bookkeeper to name the town after him. The community received a post office that same year (1909).

The early 1900s were kind to Girard and it could boast twenty businesses by the 1920s, including a hotel, an ice plant, theater and a newspaper. Unfortunately no population figures are available for this period.

Girard was hit hard by the Great Depression and the postwar exodus to urban areas. By the 1980s the population was well below 200 and what few businesses were left were of the agricultural variety. The community's three churches remain active.

Between the 1990 census and the 2000 census the population has declined by half to a mere 62 prople.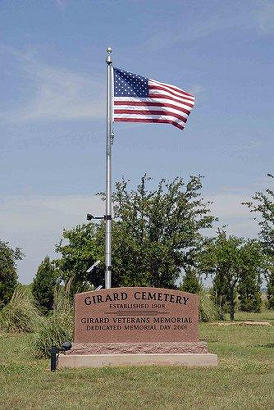 Kent County 1920s map showing Girard
(Near Dickens County line)
From Texas state map #10749
Courtesy Texas General Land Office
Kent County 1940s map showing Girard
From Texas state map #4335
Courtesy Texas General Land Office
Texas Escapes, in its purpose to preserve historic, endangered and vanishing Texas, asks that anyone wishing to share their local history, stories, landmarks and recent or vintage photos, please contact us.