LOTT, TEXAS
Falls County, Central Texas North

31°12'N 97°2'W (31.2070, -97.0329)

U.S. 77 & Texas Hwy. 320
On high ground between tributaries of the Brazos River - Little Deer Creek & Cottonwood Creek
11 Miles SW of Marlin the county seat
27 Miles S of Waco
25 Miles N of Cameron
9 Miles NW of Rosebud
14 Miles NE of Zabcikville
27 Miles NE of Temple
ZIP code 76656
Area code 254
Population: 742 Est. (2019)
759 (2010) 724 (2000) 775 (1990)

Lott, Texas Area Hotels › Waco Hotels | Temple Hotels
History in a Pecan Shell
In 1889 when word got out that the San Antonio and Aransas Pass Railroad was heading through the area the Texas Townsite Company bought land here. The railroad arrived the following year and was named after railroad president Uriah Lott.

The post office opened that same year (1890) and Lott was incorporated with a population given as 200. Two years later the population had increased to 350 and the town had all essential businesses including a weekly newspaper.

By the end of the decade, Lott's population reached 1,200 according to some estimates. The 20th Century looked even better. Two banks opened in Lott (1903 and 1909) insuring financial stability.

A State Highway was built through town in 1920s (which later became Highway 77). The Great Depression hit Lott in 1933 when the First National Bank of Lott closed its doors permanently. The population had declined into the low 900s during the 30s, rising briefly past 1,000 in the 1940s and returning below that figure in the 1950s.

Lott lost its railroad connection in 1967 and businesses continued to fold, following a trend started after WWII.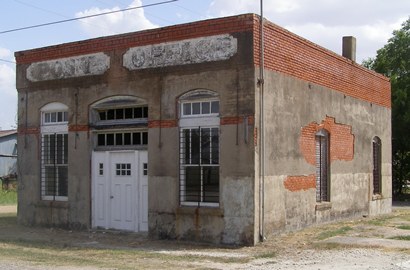 Photographer's Note:
Subject: Lott TX

One photo shows a strip of old buildings that host an Antique Mall now. Back in the 1970's it was state wide known for its housing a Western Wear Store -- "The Western Fair" was originaly small but as businesses closed next door to it they would knock a doorway in the wall and add on. In it's prime days it occupied most of these buildings. Each building had it own line -- Jeans, Boots, Shirts, etc... We traveled from the gulf coast just to buy the year's school wear at cheaper prices.

Don't let a few photos of old buildings fool you, Lott is still pretty active as it does have some modern businesses as well as a Dairy Queen! - William Beauchamp, August 2009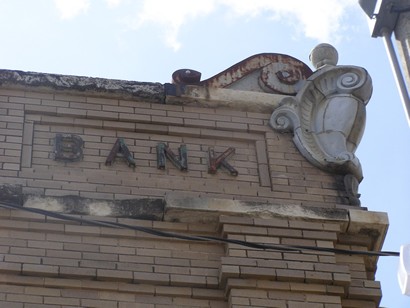 Lott, Texas Forum
Subject: The Western Wear in Lott
In my youth, living in Marlin, Texas, I remember once a year in the '60's (right before school starting) we would drive over to Lott to "The Western Wear" to buy our jeans and shirts for school. It was such a great experience as the store was huge. Every other year, my parents would treat me to a pair of boots. They had boots made out of all kinds of exotic animals. I was thoroughly impressed with the alligator boots, but dad always said they were too expensive for me to wear out at school. I wish the place was still open. I would travel back to buy there again. - Steven Knisel, February 21, 2018
---
Texas Escapes, in its purpose to preserve historic, endangered and vanishing Texas, asks that anyone wishing to share their local history, stories, landmarks and recent or vintage photos, please contact us.