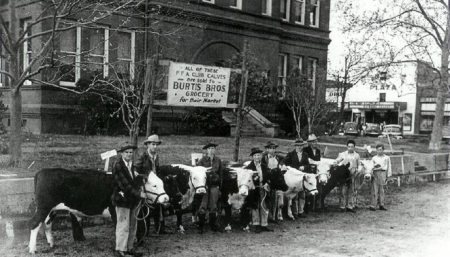 History in a Pecan Shell

President James Madison was the namesake for both county and town. Job Starks Collard donated the 200 acres that became Madisonville. Lots were sold in 1853 around the county's first courthouse, which was built the following year. The population was almost at 100 people by 1870 and a steady growth continued throughout the 1880s.

The Madisonville Meteor, still in print today, was founded in 1895, when the population was about 700. In 1903 the International-Great Northern Railroad ran a line from Navasota which it discontinued in 1944. With new highways built in the late 20s and 30s, Madisonville became less dependant on the railroad and the highways aided local residents who migrated to urban areas in search of better paying jobs.

A mushroom plant was started by Ralston-Purina in the 70s and was bought out in the 1980s by Monterey Mushrooms. The plant remains a major economic force today, employing about 400 people.

The Madisonville Sidewalk Cattleman's Association, founded in the 1940s holds an annual celebration each June and is one of the town's major events of the year.

A former bank building close to the Madisonville Meteor Newspaper Office has recently been donated to the Madison County Historical Society and efforts are underway to turn the building into a museum.


Woodbine Hotel and Museum:
209 N. Madison Street.
Built in 1904, the former hotel and boarding house is a handsome example of Texas architecture from the early 20th Century.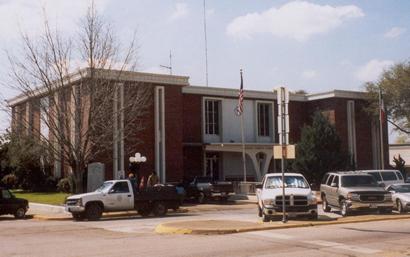 Madisonville Chamber of Commerce:
113 West Trinity
936-348-3591
---
Texas Escapes, in its purpose to preserve historic, endangered and vanishing Texas, asks that anyone wishing to share their local history and vintage/historic photos, please contact us.