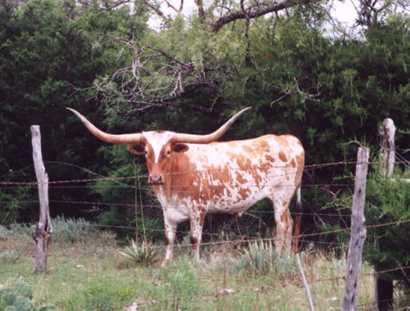 Hamilton, Texas Landmarks

History in a Pecan shell

Hamilton and Hamilton County's history is studded with anecdotes and characters worthy of several books. Many of the first settlers relocated from Southern States -(particularly South Carolina and Mississippi) before the Civil War.

Both county and town were named after James Hamilton who was a former Governor of South Carolina. After moving to Texas he became part of Texas' fledgling diplomatic corps. In 1857 he drowned off the coast of Galveston during a maritime accident after first giving his life-vest to a woman and child.

This spirit of selflessness is also reflected in local 19th Century heroine Anne Whitney - a schoolteacher who died protecting her charges when Comanches attacked her one-room schoolhouse.

A timeline of significant events in Hamilton's history:
1858: County organized
1861: post office opened
1896: Population reaches 1,100
1899: Hamilton is flooded. Wide spread destruction - slight loss of life
1907: The Stephenville, North and South Texas Railway entered Hamilton
1954: another flood causes greater damage than the first
1980: population reaches high water mark of 3,189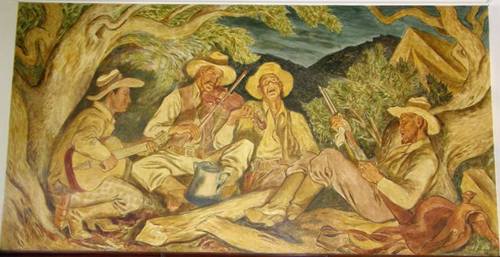 Hamilton, Texas Landmarks
Hamilton County Museum: In the old jail at 113 Henry Street

Bullman Bridge
One of the few remaining bowstring bridges in Texas
The Hamilton County Genealogical Society Library: 209 W. Henry Street

Pecan Creek Park: A deep-shaded park conveniently located between downtown and the library
1939 photo courtesy TXDoT
Photo courtesy Kate Johnson
Hamilton water tower

Photo courtesy Jim & Lou Kinsey
Hamilton Texas Forum
Subject: Hamilton
My Grandpa was Luther Coldiron. He had a hamburger place there in Hamilton in the 1930s. He also had some rock tourist courts on Coke Street. I was only three or four years old but I remember how hot it was then. We lived in one of his cabins, I remember it had a cement floor. He made the best burgers in town. His wife was named Jessie and he died before she did. I remember the rock, sand and rattlesnakes. Someone there may remember him. - Vonnie Balusek, February 23, 2006