Gause United Methodist Church
Photo courtesy Barclay Gibson, December 2008
History in a Pecan Shell
At last! A town named after the pioneering settler and not a railroad official, brakeman or track-walker. The man was William J. Gause and the year was 1872. There was a strong railroad connection, however, for Mr. Gause granted a right-of-way to the Missouri Pacific Railroad and that was responsible for the town's early and almost immediate prosperity.
Gause was a shipping point for Milam County farmers who shipped corn, cotton and cottonseed oil (ginned and processed right there in Gause). But by the 1920's, the town started into a decline as did many Texas towns.

The automobile became affordable and the problem of "keeping them down on the farm" was indeed a reality after World War I. Being only 16 miles from the county seat, made it easy for Gausians to spend their income in Cameron.

At it's population high-water mark, there were 1,000 people living in Gause, although it's hard to imagine that now. The population reached its lowest point with just over 200 people in the 1970s. The population is experiencing current growth (est. 400) as many people are escaping the larger towns that their grandparents found so magnetic.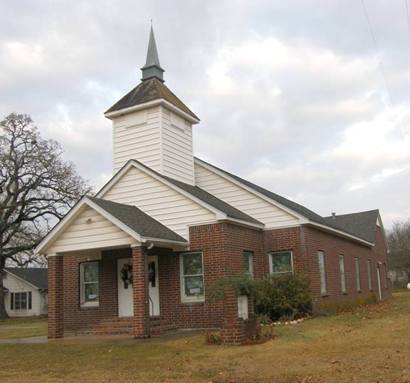 "GAUSE" ghost sign
TE photos, 2000
Book Your Hotel Here & Save
Bryan Hotels
College Station Hotels
More Hotels
Gause Texas Forum
Subject: Milam County Texas
There was a man named Bigfoot Ray or John Bigfoot Ray who was killed in a bar fight in Rosebud, Texas. I don't know the year but it was probably in the 1920's. He was part Native American. He was from Mississippi or Alabama. Someone said he was buried in an Indian cemetery on the way to Gause, Texas but I don't know if that is correct. Would anyone have a source that might make mention of a Bigfoot Ray or a John Bigfoot Ray? Thanks, Ross Smith, July 19, 2006. rsmith6670@msn.com

Related Topics: Texas | Texas Towns | South Central Texas Towns | Architecture | Texas Bridges | Online Magazine |